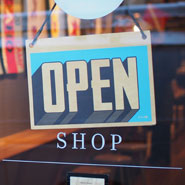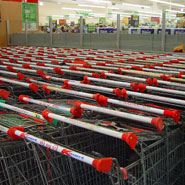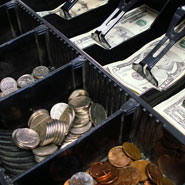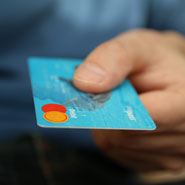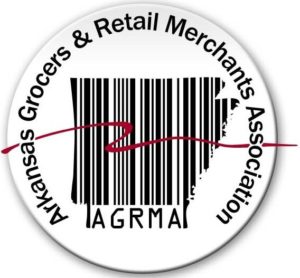 ARKANSAS GROCERS AND REAL MERCHANTS ASSOCIATION
ARE YOU USING ALL YOUR BENEFITS?
The Arkansas Grocers & Retail Merchants Association (AGRMA) is dedicated to serving, promoting and protecting the food, grocery and retail industries of the state of Arkansas.
A combination of two of the most powerful forces in the Arkansas business community, the Grocers & Retail Merchants Association is one of the largest and most active trade organizations in the state, with member locations in cities and towns throughout Arkansas.
AGRMA members receive valuable benefits including advocacy, services, and communications to enhance your business.
Government Affairs
Legislative Representation at all levels of government.
Legislative Alerts, keeping you up-to-date on important grocer and retail related legislative activity and news.
AGRMA has sponsored and supported favorable business legislation, and rallied to help defeat harmful measures.
Services
Personal Advice & Assistance.
Partnership with Farmers Insurance providing a substantial members-only discount on Workers' Compensation, Employment Practices, Property & Casualty, Commercial Auto, Business Interruption, Financial Solutions and a future dividend program. Contact Scott Finley at (501) 268-1312, or sfinley@farmersagent.com.
First Data Merchants Services is the leading payment processor that has almost a half decade of experience, from terminal based to cloud payment processing, they have the financial solutions for your business. Contact Ben Brundick at 501-366-0251 or benjamin.brundick@firstdata.com.
PAYCHEX is a payroll processing, HR compliance, and benefits administration company that offers AGRMA members an automatic discount of 15% of payroll processing and select HR services setup fees. Contact Meredith Barnett at (501) 223-5730 or mbarnett@paychex.com.
Networking Events, Educational Programs & Seminars.
Annual Meeting and Convention.
Free Notary Service to members. Just come by the AGRMA Offices during business hours.
Communication and Information